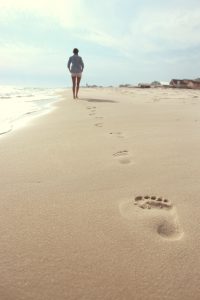 A 5-Day Residential Retreat for Engaged Living
Have you achieved a degree of success in your life, yet you feel somehow stuck or at a crossroads? Do you feel a sense of emptiness or lack of fulfillment? Are you seeking a new way of engaging with yourself and the world?
The Next Steps on Your Journey is a unique program designed for you.
The retreat combines teaching sessions, experiential exercises, and mindfulness practices to help you recognize patterns in your thoughts, feelings, and behaviors that are holding you back from realizing a richer, more meaningful life.
Teaching Sessions
The teaching sessions pull perspectives and knowledge from Western psychology, Buddhism, and neuroscience. You'll gain understanding into how your childhood development created thought and belief patterns that may have worked for a while, but have become limiting or unhealthy. You'll then learn how these patterns can be changed and transcended.
Experiential Exercises
The retreat's exercises help you gain an increased awareness of how emotional patterns and reactions show up in your body. Investigate this new body awareness in yourself and in how your relate to others. The supportive group environment provides an excellent opportunity for to see where we get stuck emotionally, and to experience healing and growth.
Mindfulness Practices
The mindfulness practices teach you how to become more aware in the moment. With increasing awareness, you'll begin to recognize the ways habitual patterns show up in your thoughts, feelings and bodies. Recognition loosens the grip of these habitual reactions, allowing new ways of being to emerge.
Retreat Outcomes
Over the course of the retreat, participants travel a journey of growth and self-discovery. Beginning with a deeper sense of how they are stuck, they then learn approaches to help loosen the stuckness.
By the end of the retreat, you can:
expect a clearer sense of how to move forward toward greater freedom and aliveness
feel a stronger connection between your mind and body
experience a deeper level of healing and self acceptance
Who is this Retreat For?
People who would most benefit from the Next Steps on Your Journey 5-Day Residential Retreat will have had previous experience with counselling or treatment, will be open to trying new ways of being in a group setting, and will be strongly motivated to make changes in their lives.
Contact Maureen now to hear more about this retreat including dates and location.